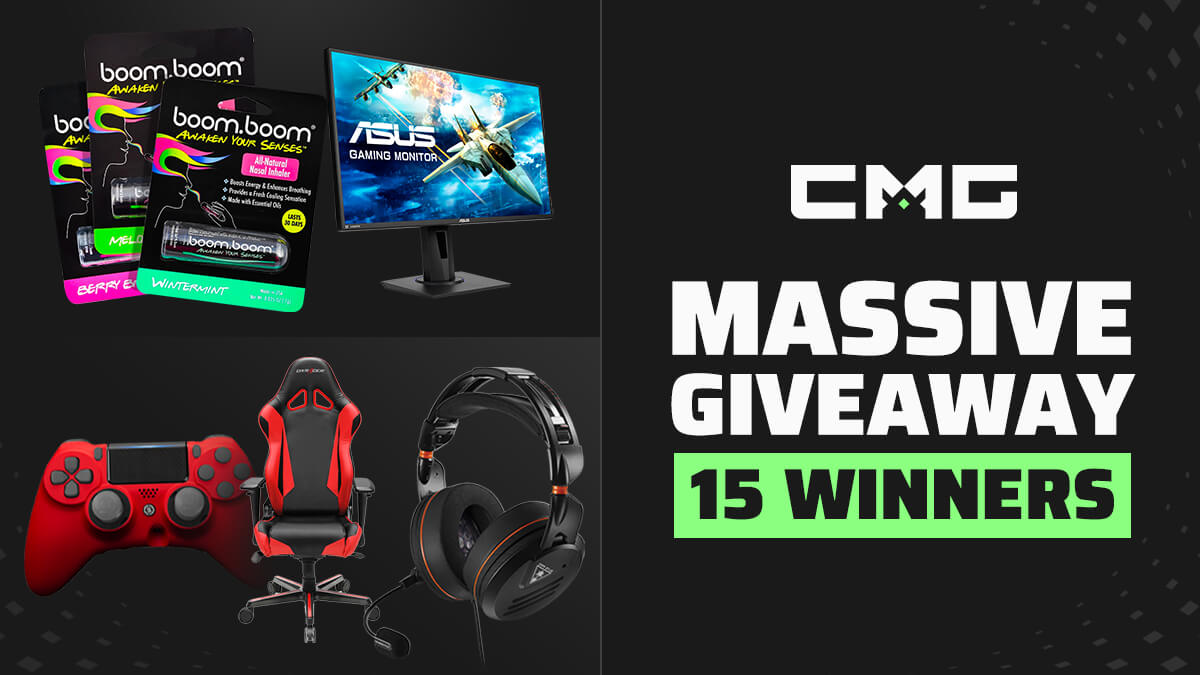 CheckMateGaming.com is having a massive giveaway!

BoomBoom x 8
Elite Pro Headset x 2
Asus Monitor VG245H x 2
Scuf Controller x 2
DXRacer Gaming chair x 1
Winners Will Be Announced Friday, September 23rd @ 6PM EDT!
Winners will be given a prize of their choice based on the order that they were selected in.